What is your hometown? Chariton, IA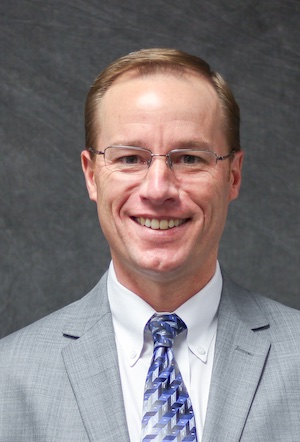 Occupation and company you work for? Superintendent, Nevada Community School District
Do you have a fun fact about the Nevada Schools or something you're doing at the schools that you're excited about? We are beginning a significant renovation of our Middle School.
What is your role with the NEDC, and how long have you been involved?  I have been a board member for 7 or 8 years.
What is the most interesting or incredible thing you have learned about local economic development by being involved in the NEDC? Economic Development is truly a regional undertaking with a multitude of layers.
Why do you continue to be involved in local economic development? Why is this an important issue for you? I see economic development as more than job/business growth. I see it as a primary pathway for overall community betterment and an improved quality of life. In order for that to happen, we cannot work in silos. It requires a common vision and the pooled resources/efforts of many entities working collaboratively.
What other involvements do you have in the local community/county?
I also serve on the Board of Directors for Main Street Nevada (former Chamber Board), the Education Foundation, and the City Foundation, as well as the United Way Cabinet, Story County College Access Network, Story County Education Council, Lincoln Highway Days Committee, and Rotary. I previously served on the Tope Foundation Board and the DuPont Community Advisory Panel.
What are your favorite pastimes/hobbies? Spending time with family and friends
Who are the members of your family? Wife, Samantha; daughter, Ellie; son, Easton; step-sons, Reece and Tye
What is something fun about you that only your high school or college friends would probably know? I once rode a 6-foot unicycle while juggling tennis balls in the 4th of July parade.
If you had only one hour a week to watch TV, what would you watch? Sports
What has 2020 taught you? Flexibility and perspective