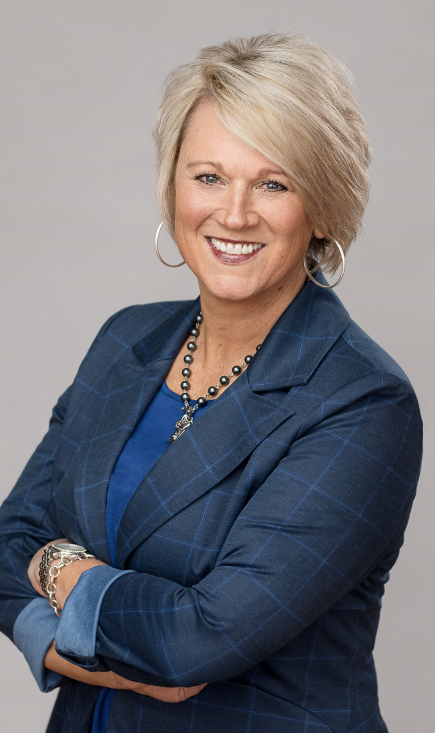 What is your hometown? Nevada, Iowa
Occupation and company you work for? Realtor/Broker, Hunziker & Associates Realtors
Do you have a fun fact about your business or something you're doing at your business that you're excited about? I am in charge of training new agents in our office.
What is your role with the NEDC, and how long have you been involved? Current board member. Began serving in 1999; past president in 2001.
What is the most interesting or incredible thing you have learned about local economic development by being involved in the NEDC? I feel like the recent expansions and additions to industry in Nevada are the result of much hard work of the Economic Development Council, and the decision to partner with Ames Economic Development Commission has been a game-changer. Nevada is no longer a hidden gem.
Why do you continue to be involved in local economic development? Why is this an important issue for you? With the economic growth that we have seen in Nevada, it's important that we are actively trying to identify land and all possible housing opportunities. Because of my job and my history in Nevada and Story County, I have a particular interest and knowledge in this area.
What other involvements do you have in the local community/county?
President of Story County Medical Center Endowment Foundation
What are your favorite pastimes/hobbies? Spending time with family a
nd anything around the water!
Who are the members of your family? Sons: Jordan, and his fiancée Nicole; Trenton, and his wife Katy; Gabe and Ethan
What is something fun about you that only your high school or college friends would probably know? I played the piano for every chorus group when I was in high school, and I really loved to sing and still do.
If you had only one hour a week to watch TV, what would you watch? The Andy Griffith Show
What has 2020 taught you? 2020 has taught me to appreciate time and interaction with others, more than just my immediate circles!