What is your name and position in the company/business? Robb Schmidt – Doctor of Optometry (owner)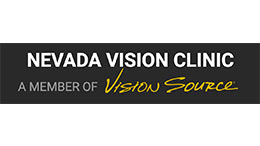 What year was your company started? I took over in 2003. Prior owner Dr. Mike Neff was in Nevada for more than 25 years before me.
Where was the business located when it started? 1101 5th St. (now Lutheran's for Life offices)
When did you move to your present location? 2005
Is there any interesting story or detail about your company's early days that is fun to share?  I purchased the business from Dr. Neff in August of 2003. He was done on Friday, and I came in the following Monday. I don't think the people scheduled on Monday knew Dr. Neff had sold the practice to me. It was quite a surprise to those who were scheduled. Luckily things have gone well, and I believe most of those first few patients are still with me today.
How many employees did you have when you first opened? I retained Dr. Neff's two employees who were eventually with me until their retirement, Mary Bear (' 09) and Vicki Dodson (' 05). I now have two locations — the other is in Huxley — and work with a total of seven additional employees.
What types of jobs are there within your business? Optometrists, opticians, and receptionists
Where can people review current job openings with your business? Inquire within.
In the simplest of terms, what does your company do? Eye clinic and optical. Something most probably don't know is that we actually manufacture some of our glasses in our on-site optical lab.
What are some ways your business and its employees have engaged with members of the community? I'm a member of the Nevada Rotary Club and served as the president in' 19-'20. I'm a member of St. Patrick's Catholic Church. I also served as president of the Nevada Booster Club for two years. My staff members are also involved in church advisory groups and educational boards.
What do you believe your business is best known for? Small-town customer service and quality eye health examinations and glasses
Is your business looking toward any big changes in the near future? We have invested in some of the newest glasses/lens technology in the market called Neurolenses. These lenses are a potential new benefit for computer vision syndrome and headache sufferers. We also have invested in digital imaging technology over the past couple of years to manage a wider range of ocular conditions. We often get comments from patients that they are surprised to see the amount of technology in our office for being in a smaller community. But, ultimately, we do this to give our patients the best experience possible with the best possible outcomes for their eyecare. Otherwise, as far as any other big changes for the future, we plan on just trying to weather the storm of the pandemic and try to keep up with the ever-changing medical and retail environment.
Did the pandemic have any major effect on your business, either positive or negative? It was negative at first, but we are functioning at normal levels now.
Why is Nevada/Story County a great place for your business to be? I believe the progressive mindset of the community's leaders is the greatest benefit. There always seems to be community growth happening in some shape or form since I came to the area in 2003. There are places in Iowa and other parts of the country that don't have that mindset, and I feel very lucky to have landed in this area. I started in the downtown area but moved out to our current location on South G in 2005. Since then, the new hospital/clinic was built across the street in addition to the assisted living facility.
What's the best way for people to learn more about your business – do you post on social media or keep up a website? Our website is: www.nevadavisionclinic.com. We also have a Facebook page listed under Nevada Vision Clinic.