Your name and your position? Dr. Bernie Stephenson, owner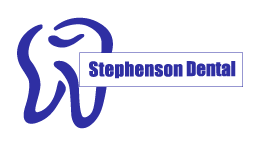 What year was your company started? 1997
Where was the business located when it started? Our first location was 1011 6th St., Nevada.
Where is the business now? We relocated to a new building in May 2002 along Fawcett Parkway and remain there today. 
How has the business grown? We started with three treatment rooms and now have 12. We started with three employees and currently have 13.
We have experienced some growth in our footprint over the last two years by adding an associate dentist, Dr. Jordan Wehner, to our staff. We put a 1,500-square-foot addition onto our current building, expanding our treatment areas from six rooms to 12.
What types of jobs are there at your business? Dentist, Dental Hygienist, Dental Assistant, Business Office Assistant
In the simplest of terms, what does your business do? We are a family dental practice providing all services for people's dental needs.
What are some ways your business and its employees have engaged with members of the community? We try and have a community presence. I am a member of Nevada Rotary, have served on many boards over the years, including NEDC, Chamber of Commerce, Nevada Community School Foundation Board, and others.
What do you believe your business is best known for? Our business is best known for our patients being treated like family and our commitment to providing the latest services and up-to-date technologies in the dental field.
Why is Nevada/Story County a great place for your business to be? We love being in Nevada, and the community has been very supportive of our practice over the years. 
What's the best way for people to learn more about your business? The patients we see are our best form of advertising as we hope that they will tell others about the great experiences that people have had with our office. We have a website drberniestephenson.com, and our Facebook page is Stephenson dental.