Early in 2018, the management of the Nevada Economic Development Council (NEDC) took a big pivot. After more than 20 years of having only a local director, the NEDC entered into an agreement with the Ames Chamber and Economic Development Commission (AEDC) and contracted with them for an executive director and other economic development services.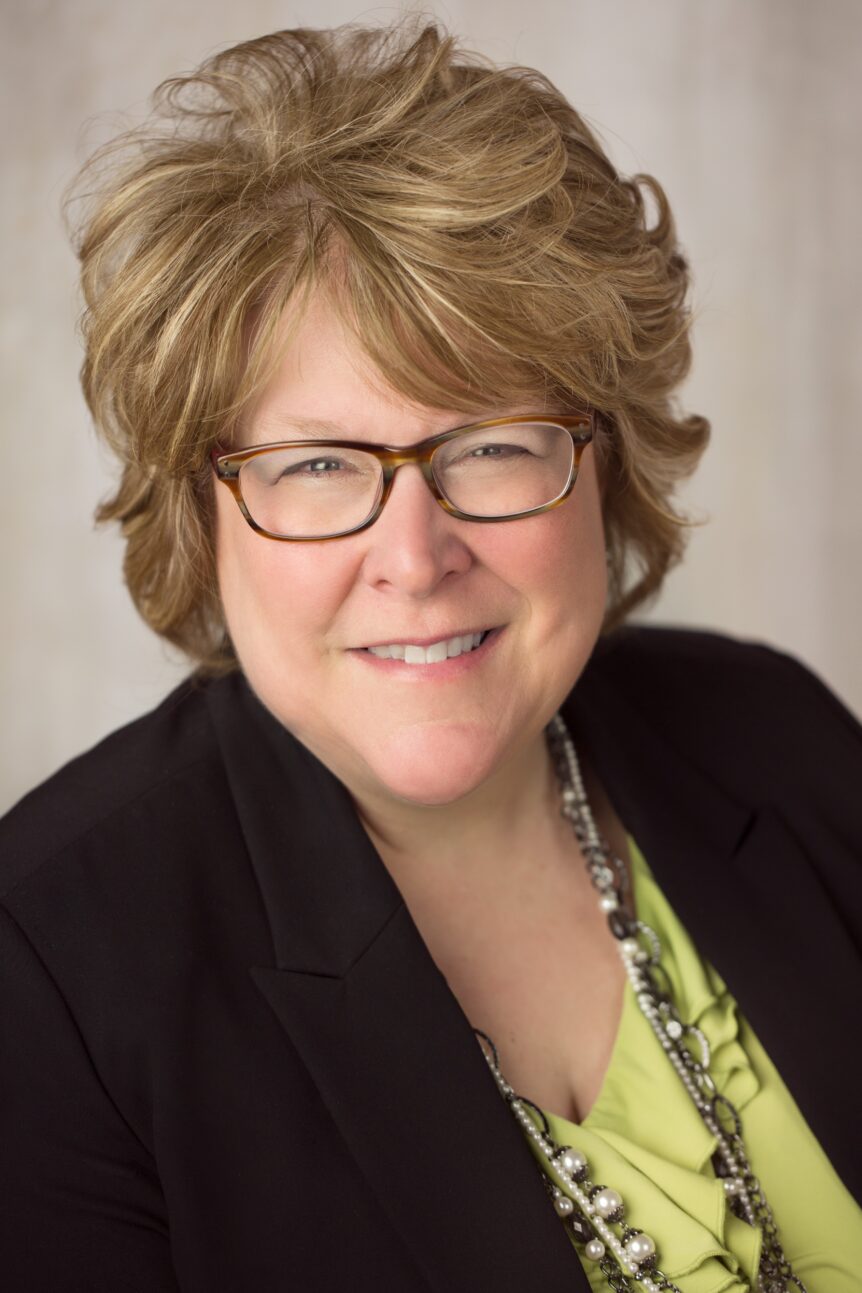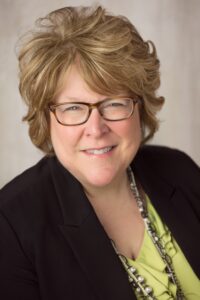 John Hall became the first AEDC person to work as Executive Director of the NEDC. With Hall's departure this summer to pursue an opportunity in Marshalltown, the NEDC was again looking for a director.
Enter Brenda Dryer.
Many in Nevada, especially those involved within the NEDC, already know Dryer. She's Senior Vice President of the Ames Chamber, where she's been employed for the past four-and-a-half years and has worked specifically with existing industry in Story County.
Dryer has consistently been in charge of "Workforce Solutions" for the AEDC. "We support a number of strategies that help our local businesses. We aren't making exact connections, but we have tools available that we use with our employers," she explained.
Workforce, especially in the employee-constrained environment of present day, is a big focus. "I'll be talking to the Nevada City Council soon about a 're-training' initiative, where we'll encourage people to be re-trained for new opportunities."
Formative years
Dryer, who grew up in Denver, Iowa near Waterloo, learned as a youngster about the advantages that good employment opportunities provide. Her dad worked for one of the Iowa's best employers, John Deere.
"I credit a lot of my knowledge about industry to growing up and going to a lot of John Deere things. That's really where the seed was planted with manufacturing. I liked the ripple effect of a good job in manufacturing," she said. That ripple effect meant her parents didn't have to worry about affording her braces, because they had good insurance. It meant her dad made enough money to support her mother's entrepreneurial dreams, as well as his family.
"Growing up, I had the opportunity to see two really distinct sides of economic development. My dad's job (was one side), and he also served on the local city council. I'd hear the chatter about water and sewer and people's basements flooding," which helped her understand the big picture of how important local tax base is to a community to afford improvements in infrastructure.
Dryer's mother also dabbled in small-scale business ventures. She ran a variety store, did craft classes, and got into a doll making business. At age 77, her mom still runs a doll repair business.
Dryer boasts that she's always been a Cyclone. She graduated, Class of 1983, from Denver High School, home of the Denver Cyclones. Then she attended Iowa State University, earning a degree in adult home economics and communications. She had the opportunity at Iowa State to take part in a business program, alongside her home economics degree. With the Farm Crisis happening during her time at Iowa State, she took full advantage of the business program to expand her employment opportunities.
Entering the workforce
Her early employment years included several retail management posts, first at The Gap at Valley West Mall in Des Moines, and later working for Richman Gordman Department Store to do training for its three Des Moines locations. She also did a stint with CUNA Mutual Insurance in Waverly.
Every job was a learning opportunity, even the first. "With The Gap, I got to manage people… I also learned good information about understanding financials and how the store was performing."
Dryer also learned the importance of sales. "In any job, the ability to sell something and provide customer service are still things we fall back on as core values in business."
With her husband entering the field of school administration, Dryer's work opportunities usually came along in the community's where he landed jobs. This was especially true for her when it came to jobs in economic development.
She was working with a rural electric cooperative in the Great Lakes, Spencer area managing all aspects of its diversified services and customer service departments, when the company's economic development person left. Dryer was asked to assume those duties. At the time (mid-1990s), she recalled, there were maybe a handful of women in Iowa working in economic development. Nevada's former Economic Development Director LaVon Schiltz was one of them, Dryer said.
Dryer moved from doing economic development for a utility company to another position where she served as an economic development person for Clay and Dickinson counties in the Spirit Lake area.
When her husband took a job in northeast Iowa, their family relocated to the Winthrop/Independence area. "We were literally moving our things into the house when the mayor of Winthrop knocked on our door and said, 'I hear your wife is an economic developer, and we're going to have an opening.'"
After getting the kids settled in for preschool and daycare, Dryer took the job as economic developer for Buchanan County. "We were there about three years."
When her husband took a position in St. Ansgar, once again community leaders reached out. "Literally within the week of announcing we were moving, I was called by the Development Corporation in Mitchell County, where they had a part-time opportunity."
She took the part-time position, and from September of 2004 to April of 2017, she worked for Mitchell County. The job soon grew to full-time with a second support position added. Even when her husband took a job in central Iowa in 2011, Dryer continued working for Mitchell County. "I worked there three days a week and stayed there, then worked two days from our home in Jewell. It was a great, great job. We had so many things happening."
Working in economic development helped Dryer make valuable connections and one of those, Dan Culhane, President and CEO of the Ames Chamber of Commerce, would bring her into the job she holds now.
Excited to work with Nevada
When Hall announced he was leaving, Dryer put her name in the hat. She wanted the job.
"What it really boils down to is, 'I thought I could be helpful here'," Dryer said. "Nevada is a great town with a lot of great things." She especially likes that the city's main entities are working together, and that the city administrator, Jordan Cook, has a vision and is easy to work with. "Everybody's moving in the same direction," she noted.
Dryer has done a lot of work with industry in Nevada already, and she can tell you how impressive Nevada is in this area. "As you look at per capita, Nevada has more industry than we have anywhere else in the county. Think about a wholly owned subsidiary of Hormel, which is a Top 50 employer. You have ALMACO, which is one of if not the oldest businesses in the county. You have Mid-States, which continues to reinvest in themselves and is focused on their customers…" She could go on and on.
She enjoys the retail side of Nevada, too. "For years, my daughter and I, when we do Black Friday shopping, always stop at Ben Franklin… The little businesses on Nevada's main street, I've found myself here a lot because I like them."
Dryer also credits Marty Chitty, former Story County Supervisor and current Nevada School Board member, for sharing so much with her about Nevada when she first came to Story County. "When I first came to AEDC, Marty was on the Board of Supervisors and he loved to be out of the office. He'd attend city council meetings with me. He always wanted to know what was going on in the rural communities. And Marty's a great ambassador for Nevada. In that first 18 months, I heard all about Nevada from Marty before we even signed the contract (for AEDC to work with NEDC)."
In her new role, Dryer will work directly with the NEDC Board of Directors. "Nevada's board is one of the reasons I wanted to be in Nevada. They have a great board of directors and a great group of volunteers."
–Written by Marlys Barker, City of Nevada