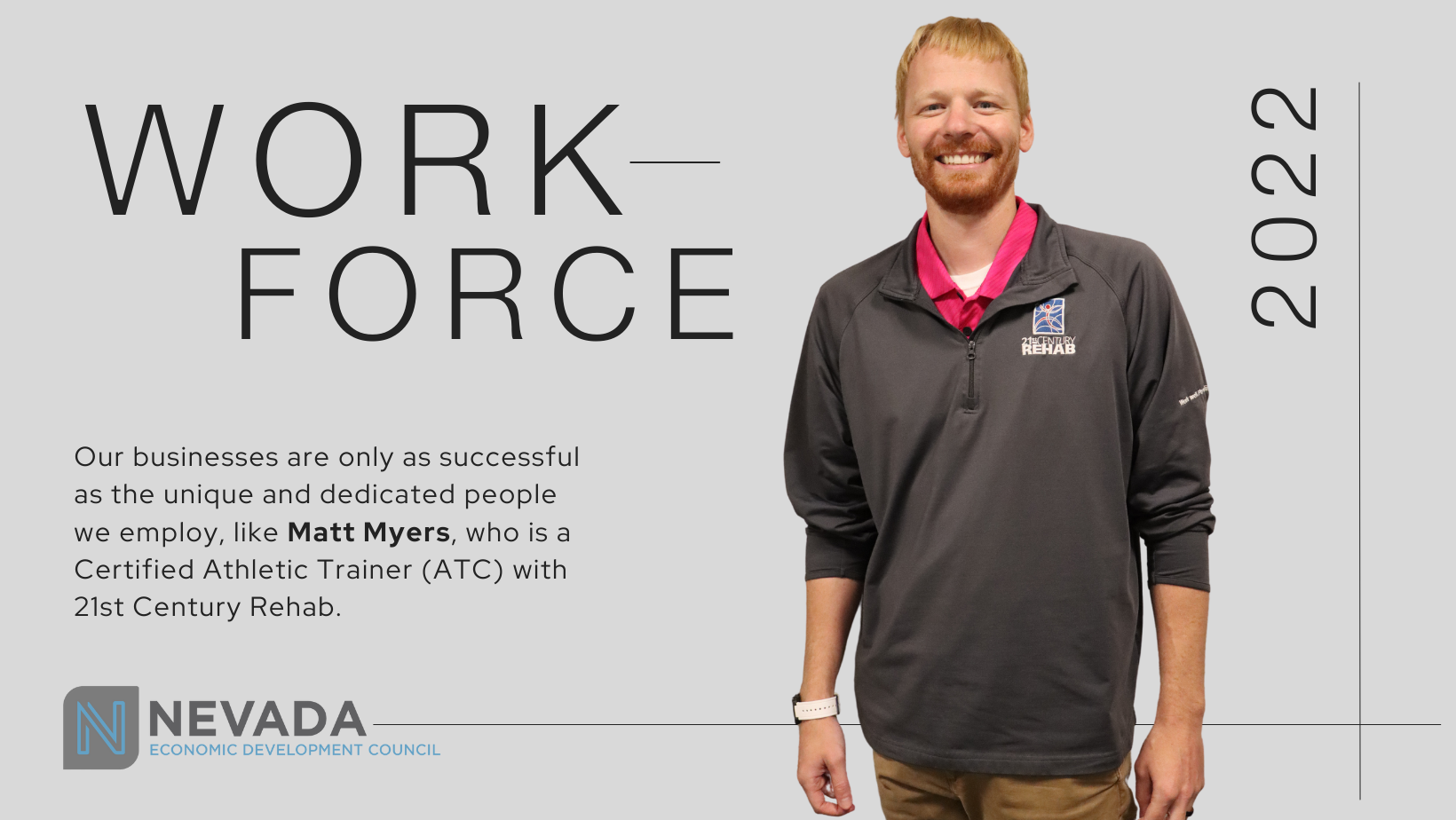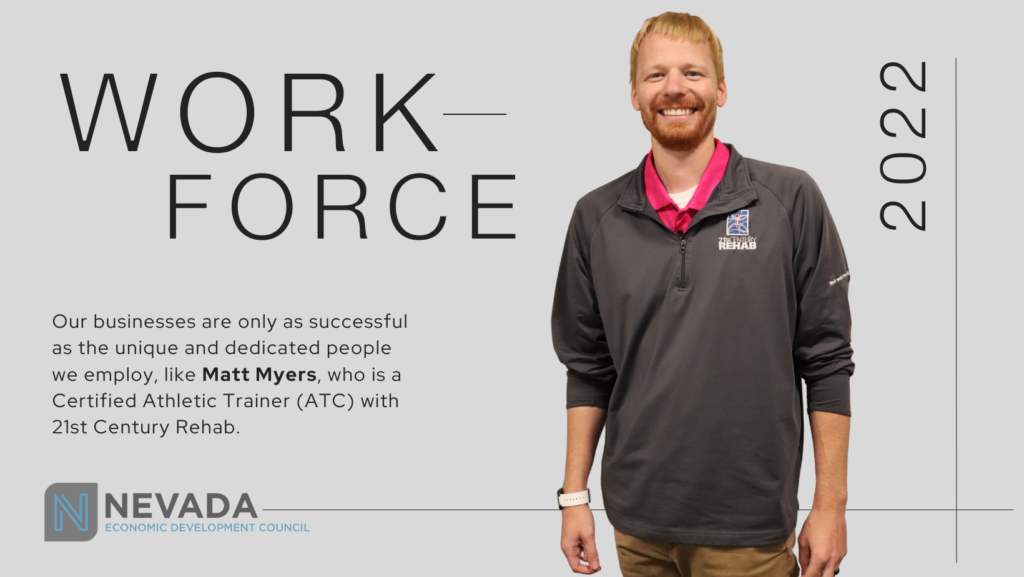 As a Nevada High School student, Matt Myers had not really determined what he wanted to do with his life. However, a sports injury, and more specifically one that required him to seek rehab therapy at 21st Century Rehab in Nevada, put his future into focus.
"I was working with Tasha (Vorm) and they (Tasha and others at 21st Century Rehab) were asking, 'Have you ever thought about going into sports medicine and athletic training?'"
It got Matt thinking. "I liked being around sports," said the 2008 Nevada grad, who participated in soccer, basketball, cross country, track, and a year of football.
Matt enrolled at Iowa State University in the fall of 2008 and pursued a degree in kinesiology and health with an emphasis on athletic training. He graduated from ISU in 2012, and then went on to a graduate assistantship at Minot State University in northwest North Dakota.
"An athletic trainer before me had gone there (MSU) a couple of years before me and kind of set the tone. They wanted another ISU student, and that grad assistantship basically paid for my master's degree," he said.
Matt primarily worked with the wrestling team at MSU. "I did all sports medicine related injuries, all treatments, traveled with the team, did their body-fat testing and rehab when they were hurt. I also had hours in the athletic training room covering all sports teams, and I worked with football, too, and traveled with the baseball team for their spring training."
All the work paid off. He earned his master's degree in business management in 2014.
He accepted his first official job in physical therapy at a business in Eden Prairie, Minn., and had worked for them about a month when he got a call from Steve Cassabaum, owner of 21st Century Rehab. "He called me out of the blue and said, 'We're thinking about adding a position. Are you interested?"
It was a position to work with athletes, and to work with his former therapist, Tasha Vorm. "I said, 'Yeah, I'd be interested,' and he probably called me about a half-hour later with all the details laid out. It was a package I couldn't turn down."
His now-wife, Shelby, was finishing her degree from Iowa State at the time, so moving back to Nevada was a no-brainer for Matt.
LOVING HIS WORK
Matt enjoys working with Tasha to provide coverage for high school athletes. "We cover nearly all of the varsity-level sports events at Nevada High School, and we cover some middle school sports, like football," he said.
For Matt, interacting with student athletes and being at the school every day is something he loves.
He also embraces the challenge of the job. "There's always a level of uncertainty when you're dealing with sports injuries. Literally, anything can happen. You deal with kids getting hurt, giving them advice and trying to plan their care, and working with them so they can get back to excelling at whatever sport they play."
Being around the kids and loving sports as he does, Matt said, "You get to know the kids well … you're always rooting for them!" Matt said working at 21st Century Rehab has been a wonderful career opportunity. "We have a great staff, a great atmosphere… There's always positive energy here and never a dull day."
Matt appreciates that 21st Century Rehab puts family first. "If somebody gets hurt or has family members sick, there are people here to jump in and make things work. It's truly a family atmosphere."
As he looks to the future – probably a very long future with 21st Century Rehab – Matt said his career goal is to "leave a meaningful impact so that the kids remember me and remember how I treated them. I want them to remember that if they did sustain an injury, they felt they got good care from me and that they were treated well."
OTHER POINTS OF INTEREST ABOUT MATT MYERS
His family includes:
Wife Shelby, who is a kindergarten teacher at Central Elementary in Nevada; and their children: Jaxson, who will be 4 in September; and Braelynn, 15 months.
Also, his mother Katy Thomas (married to Mike Thomas); his father Terry Myers (deceased); and the stepfather who raised him, Rod Middle; plus a sister, a half-sister, a step-sister, two step-brothers, and two adopted siblings. Also, Shelby's parents, Mike and Patsy Ackerman.
In addition to sports: Matt was also involved in chorus while in high school
His favorite place to spend time in Nevada: The country club for golfing and good food
His second job: He is an assistant coach for the Nevada High School boys' varsity soccer team.
His favorite sports teams: Cyclones, Vikings, Chicago Cubs
His favorite TV show: Big Bang Theory
His surprising summer TV habit: His wife watches The Bachelorette. "I say I don't watch it, and I'm always playing on my phone, but you know – I hear what's going on, and I do get caught up in it."
–Written by Marlys Barker, City of Nevada