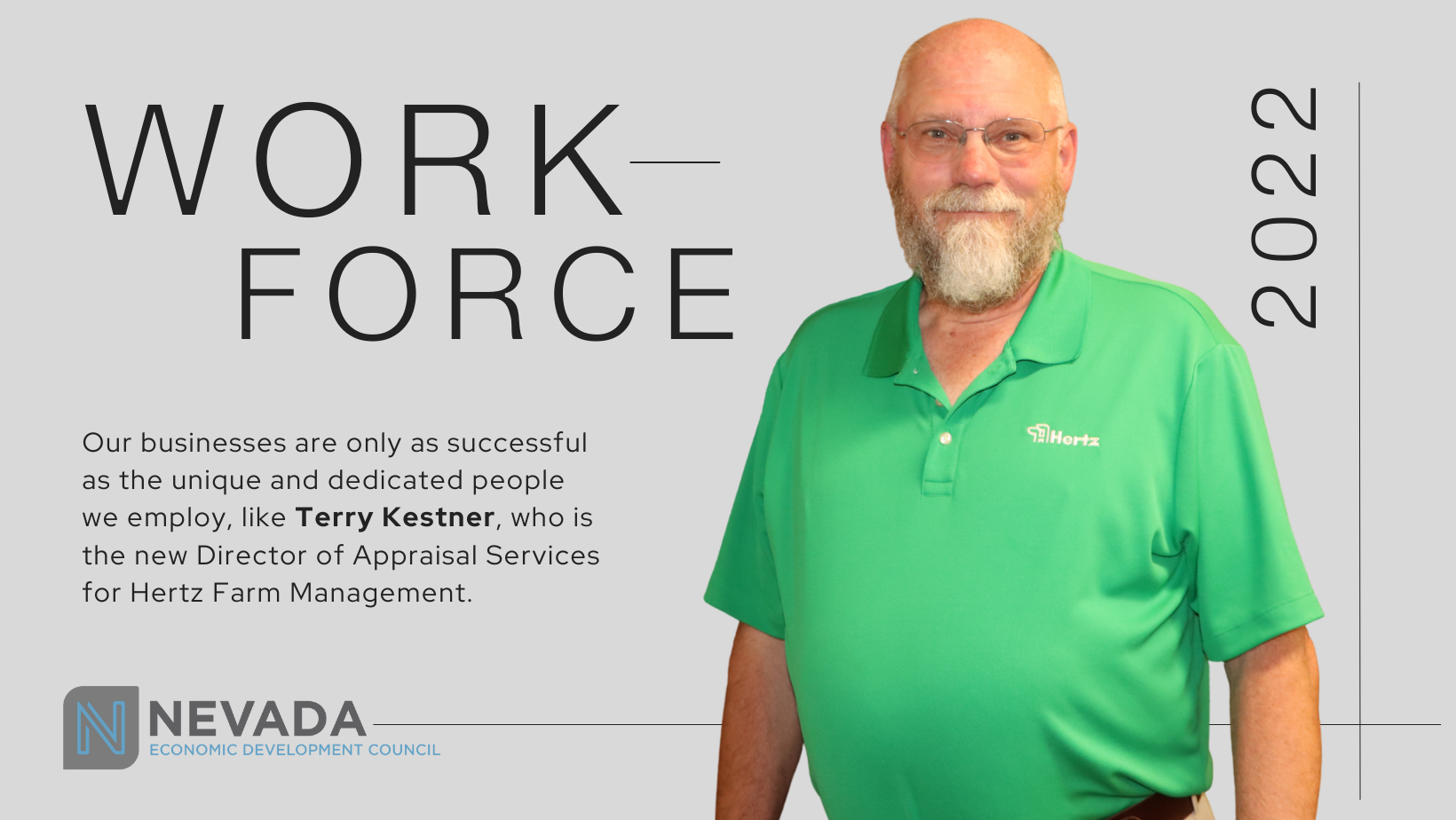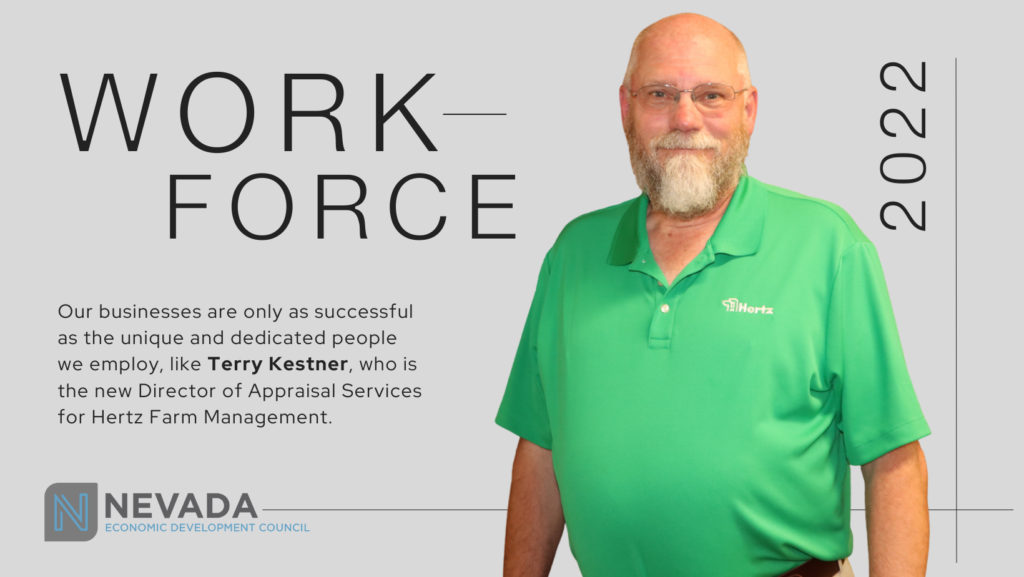 Hertz Farm Management has a new Director of Appraisal Services, and locals might see him around Nevada.
"Last Wednesday, I had lunch at Starbucks," said Terry Kestner. He enjoyed it, just as his co-workers said he would. And, did he get ice cream too. "Well, of course."
Terry will commute to Nevada from his home in Cedar Falls a couple of days each week. In his new position, he will split office hours between the Nevada Hertz office and the Cedar Falls Hertz office. He started his new position on May 1.
Before taking the job with Hertz, Terry was Chief Appraiser for Rabo AgriFinance. He managed an appraisal team across the United States. He'd been with Rabo, the largest ag lender in the world, since April of 2007. However, he was ready to make a change, even though he is not too many years from retirement.
Honestly, Terry admits he was tired of working with the international complexities of banking regulations. He also had a personal goal, to be involved in the American Society of Farm Managers and Rural Appraisers and to know that even after he retires, he will still be able to do appraisals through Hertz.
"I've known the Hertz family and the Hertz organization going clear back to my days in Illinois. They've been around a lot of years. They're a highly respected organization. If I was going to make a move, this was the time to do it," he said.
HIS DAYS IN ILLINOIS
The first part of Terry's life was spent in Illinois. He was raised on a family farm in Adams County, Illinois, near Quincy. The farm has been in the family for 155 years, he noted.
Terry said his true career desire was "to farm." But, he was the youngest of four boys and an older brother was already farming with his parents by the time he got out of school. Therefore, he made the decision to stay close to farming in another way.
He headed to college – John Wood Community College for two years and earned a degree in 1984 from Western Illinois University. He got a job right away with Production Credit Association (PCA) as a loan officer. PCA eventually became Farm Credit Services.
Initially, he said, "I thought, the bank is open from 9 a.m.-3 p.m., so I could do that and then farm on the side." Right? Wrong. "Once I got into banking regulations, I realized the doors might be open from 9-3, but the hours it requires are a whole lot different. It wasn't uncommon to put in a 12-14 hour day. I couldn't do both."
STAYING CONNECTED TO AGRICULTURE
Terry said he has enjoyed his financial work through the years because it was a way to stay connected to agriculture. "I get out and get to meet with farmers and talk to them." In fact, he is already excited about his new position for that very reason, and because he will not be worrying about all the policies and procedures of the banking world.
"Being away from those [regulations] is exciting and being able to get out and work with appraisers and meet the local farmers – that's the part I'm really looking forward to. You don't get any closer to America than you do with farmers and seeing their operation while driving the backroads of this state."
As far as being part of the Hertz organization, he said he has been welcomed. "It's a great family organization with nice people."
A FEW OTHER INTERESTING THINGS TO KNOW ABOUT TERRY
• His family includes his wife, Diane, of 22 years; a stepson, who lives in Alaska; and two daughters, one who is a senior at Luther College, and one who is a sophomore at Illinois State.
• He and his wife recently bought a camper with the idea of getting out to see different campgrounds and areas of the state. They also enjoy riding bikes.
• He likes going back to his family farm and helping. "I enjoy riding in the tractor, riding in the combine, helping with the harvest or putting the crop in… and I like working with the cattle. I enjoy all livestock."
• As a youth, he was active in 4-H and even more active in FFA. He excelled in soil judging contests.
• He and his wife are silent business partners for Second State Brewing Company in Cedar Falls. "We had a couple farm families in the church we belonged to, and one of them, their son enjoyed brewing beer. He was brewing it in his garage. I'd never seen that before, so I went over and hung out with him. Eventually, the son wanted to open a company." The Kestners are proud of the business. "We only sell beer that is brewed on site. We also have a local barbecue place that comes in on Fridays and Saturdays. It's a fun place to be."
• In his job with Rabo, he traveled all over the country. Among the most interesting places he traveled was California, which is "a whole other world of agriculture." California, Terry said, is the largest agriculture producing state. "If you enjoy an almond, a pistachio, a glass of wine … that's California." His favorite place to visit in the country is the northwest – Oregon and Washington. "I even took my family to Oregon. The scenery is beautiful."
• Terry was a PCA loan officer for five years and then moved into full-time appraisal work. He has 33 years of experience in appraisal work between Farm Credit Services and Rabo AgriFinance.
–Written by Marlys Barker, City of Nevada