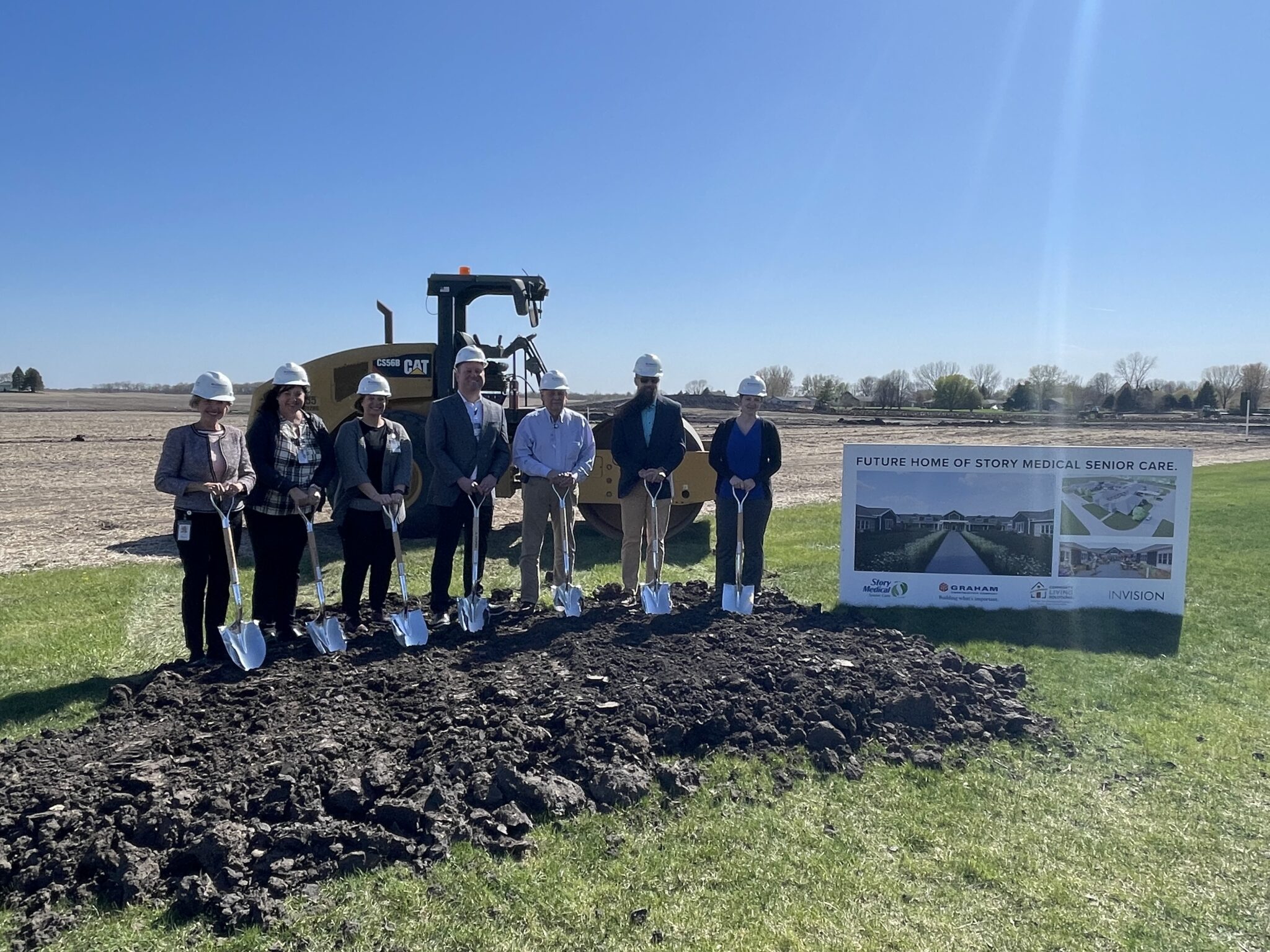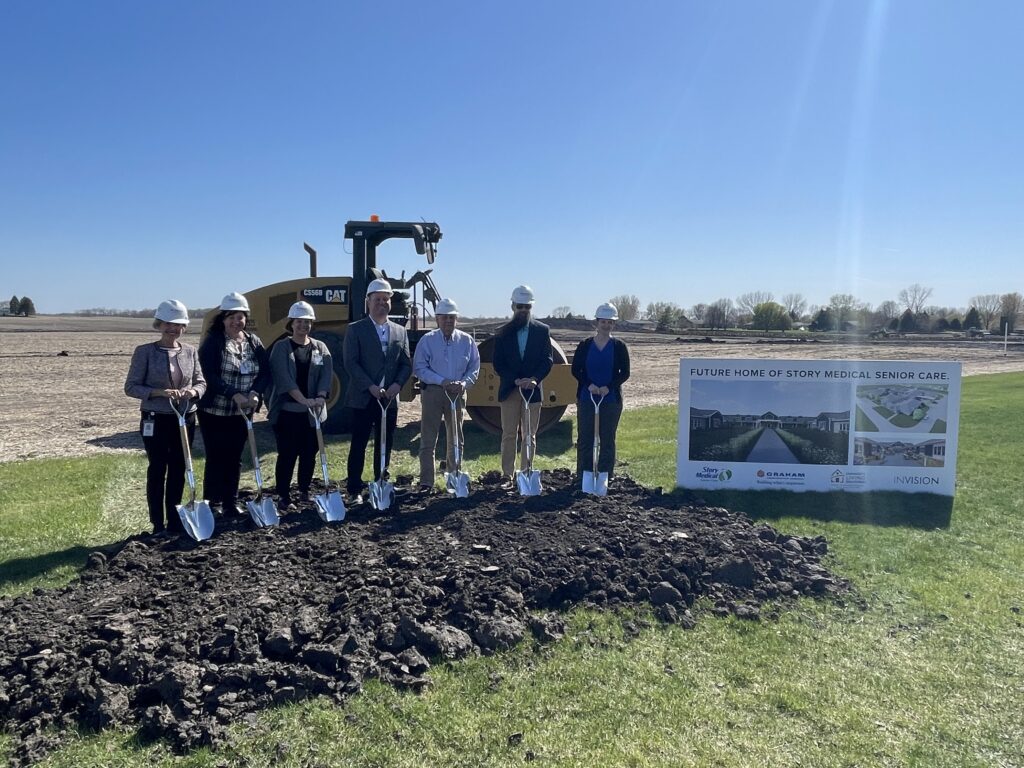 At a ceremonial groundbreaking ceremony on May 2, members of Story Medical leadership and the Board of Trustees shared the vision for the new Senior Care facility to be located adjacent to the medical center, just south of Highway 30 on the east side of Nevada. That vision paints a picture of a facility that will transform what senior care in the area looks like.
When complete, the 59,000-square-foot Story Medical Senior Care will include 60 private rooms that are designed to provide a home-like feeling. From front porches to landscaped courtyards and more, there are an array of special touches providing a pleasurable living experience and a true sense of community.
"Senior Care has evolved significantly over the years," says Story Medical Senior Care Administrator Missy Opperman. "While the level of care provided in the more 'institutional' environments is adequate, older adults and their families expect more these days. The new Story Medical Senior Care is designed around the resident experience. We have gone to great lengths to create an environment that encourages our residents to remain active physically, mentally and socially."
In addition to private rooms and attractive spaces that encourage community, the facility includes memory care support, family gathering spaces, a therapy room, a communal dining area and more. Its location adjacent to the medical center is a bonus.
"Our residents typically require the services of the medical center more frequently than older adults in an independent living or assisted living environment," Opperman says. "Having ready access to such comprehensive services greatly reduces the barriers presented by having to travel by bus or arrange private transportation for care. This is a huge benefit for residents and offers tremendous peace of mind for families."
Story Medical has offered Senior Care in Nevada since the opening of a long-term care unit in 1969. The service was expanded in 1977 and now occupies all the former Story County Medical Center on the southern edge of downtown.
"We have a long history of providing exceptional care to seniors in this community," says Nate Thompson, Story Medical CEO. "This project represents a significant commitment to ensure we can continue to provide these vital services locally, long into the future. We have created an ambitious vision, and it is exciting to see it come together."