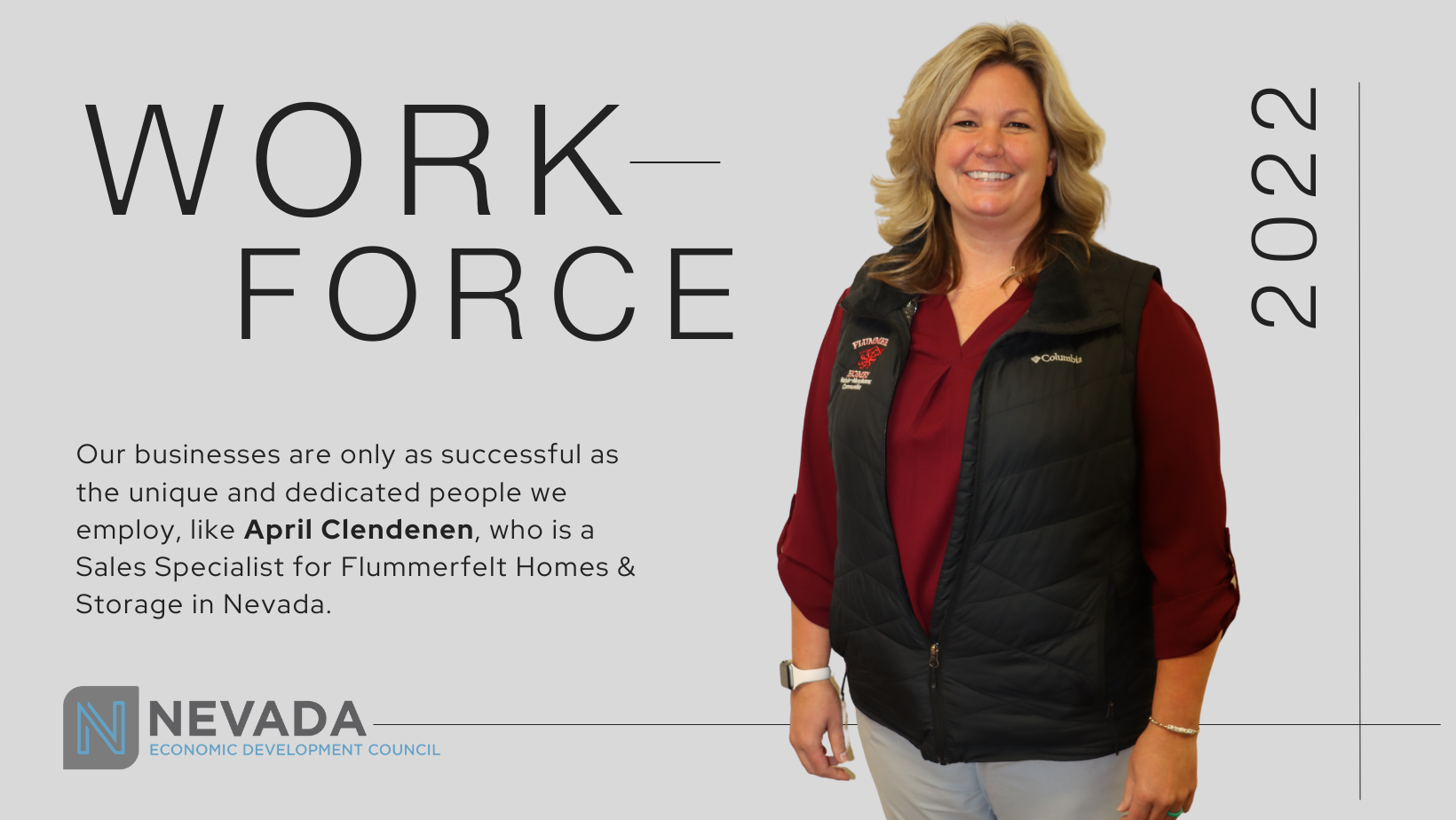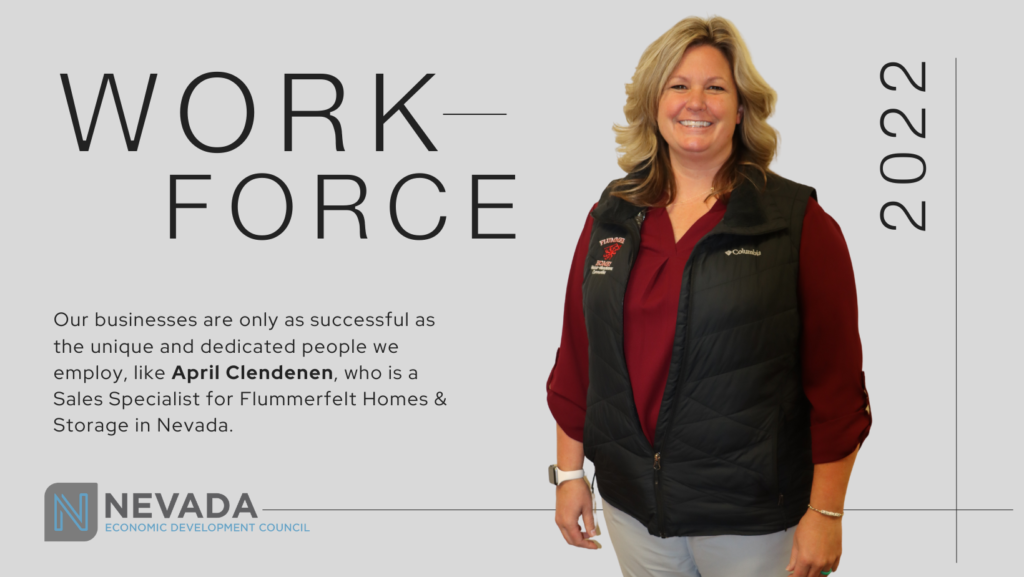 Sometimes the perfect job just finds you.
April Clendenen, a sales specialist for Flummerfelt Homes in Nevada, was working at Mary Greeley as a Certified Nursing Assistant (CNA) and taking nursing classes at DMACC when her "perfect job" came along.
Her significant other, Jeff Clendenen, was working for Flummerfelt Homes, so April had started doing cleaning of homes for Flummerfelt from time to time. Mike Flummerfelt, owner of the business, was interested in employing April full-time in their sales office. She decided to take him up on it, and four-and-a-half years later, she believes it was the best "job" decision she has ever made.
"I love most of all that my work is always different and that I actually get to spend time with people," she said. "With nursing, you have to go as fast as you can to get things done, so you don't get the quality time with people."
April admits, she was pursuing a nursing degree at the suggestion of a friend, but she really did not know why she was working in healthcare. It was simply something to pursue.
After graduating from Roland-Story High School in 1999, she had worked for 10 years at Pella Windows in Story City, and then when her son was born, she started cleaning houses to have a more flexible parenting schedule. It was while cleaning houses that she started down the nursing path.
Interestingly, working as a sales specialist for a home sales business wasn't a totally foreign idea for April. Her father, Marcus Lee, was a Realtor at one time. "I loved going to houses with him and seeing them all," she admits.
Her favorite part of the job she has now is sitting down with clients to put together a quote as they make decisions on what their home will look like and include. "I love seeing people when they first walk into one of our manufactured homes and they're like, 'Wow, this is really a real home!' Yes, they really are real homes that are just built somewhere else," she said.
Flummerfelt Homes works with four homebuilders that are based in the states of Minnesota, Wisconsin, and Indiana. "I love that people can look at models of the type of house they want and then sit back and make decisions about their colors and other options they want that will make it their unique home," she said. She also emphasized, "The builders we utilize build homes for our region (of the country). And our clients, if they want to, can actually go to these factories and watch as their home is being built."
Along with helping clients work on quotes and decisions about their new homes, April also keeps busy answering phones, handling payments, handling calls from people looking for a home, and other office tasks. She said there are usually just three of them in the Nevada office, along with a few employees who stop in from time to time.
When asked what she loves most about working for Flummerfelt Homes, April gets a little emotional as she starts to answer. "It's like a family here. You can talk to Mike (Flummerfelt) about anything. We don't have an HR department to go to. If you have an issue, you just talk to Mike." April said Mike is a great person who listens and cares.
Recently, Flummerfelt Homes has been very busy in Nevada with the purchase of a manufactured home park on 10th Street that they've renamed Sunridge Estates. April said they've been accomplishing a lot there, and have a lot yet to do, but she's been happy with the transition. "The reception we've gotten from the residents there, most have welcomed us with open arms."
A FEW MORE FUN DETAILS ABOUT APRIL CLENDENEN
• In high school, she was involved in track and soccer.
• She and Jeff have been together for eight to nine years and married for four-and-a-half years. Jeff is originally from Boone.
• She has a son, Jacob, 15; and Jeff has twins, Zach and Kaylee, 23
• Her favorite family pastimes are kayaking, fishing, and spending time together
• Their favorite vacation spot is Key West – "It's our home away from home."
–Written by Marlys Barker, City of Nevada